Get a Free Quote for Residential Security System Installation Today!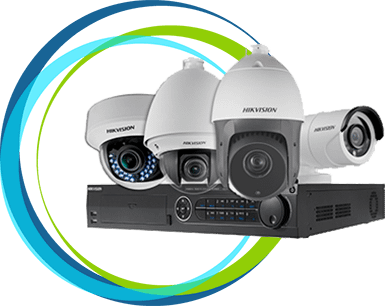 Paramus is a small city in New Jersey with a diverse crowd. But this city has a higher crime rate than other cities of similar size. As property prices are higher in Paramus, you have to ensure maximum protection from burglars and break-ins. We can help you ensure that your residential, business, and commercial space is entirely safe. We offer budget-friendly security systems in Paramus according to residents' needs. When you invest a large amount in property, it's only wise to pay top dollar for its security. You can contact us if you want to install security cameras, access control system, intercom, alarm, and camera system.
Various top-notch brands offer the best security alarms and cameras. Commercial, residential, and business properties will stay safe from burglars and intruders with the right equipment. You can find more information about the services that we offer from the following article.
Intercom Services in Paramus
When you install a high-quality intercom system in your residential and commercial property, you can control who enters your property. You can communicate with the visitor through a two-way communication device. Furthermore, we can also install an intercom camera to view the person while proving their identity in real-time. You can choose between installing IP cameras, wireless cameras, or CCTV cameras around your entrance to monitor any movement. Another benefit of installing an intercom device is that you do not physically open the door when someone arrives. You need to verify the person and press the button at your convenience, opening the door automatically. You can call us if you want to install an intercom service or upgrade the old one you already have. Here are some brands that we offer:
Security Camera in Paramus
Security cameras enable you to monitor every piece of your house to avoid any mishaps. For instance, you can view any break-ins in your home and report to the police department near your home for timely action. You can also monitor your cameras through your cellular device. When there is an attempt for robbery, you can immediately take action and prevent the burglars from entering your home. If you want to cope with Paramus's property crime, you can contact us to install a high-quality camera system.
We offer cameras with various features such as night vision, thermal detection, or vandal-proof cameras so that your camera systems continue working in harsh weather conditions. You can also install hidden cameras to catch the robbers red-handed. There are other cameras with unique features such as Pan-tilt zoom cameras, Infrared security cameras, and Nany cameras. Here are some top trustworthy security companies:
Alarm and Access Control System in Paramus
Alarm and access control systems are very effective, especially when an intruder tries to enter your home when you are unaware. The alarm will alert you and your nearest police department for immediate response. Furthermore, you can also get alerts of any fire, water overflow, or gas leakage with the highly sensitive alarm system before any further damage. Here are some high quality and highly sensitive alarm brands that we offer:
With the access control system, you can authorize any trustworthy person to enter the house. With advanced features such as key fobs, face recognition, codes, and fingerprints, you can maintain access to the property. Furthermore, you can control your home security through a single control panel. Here are some brands we offer: