Security Camera Englewood
Get a Free Quote for Residential Security System Installation Today!

Englewood is an excellent place to live and is home to amazing people. However, the cost of living in Englewood is a bit higher than in New Jersey on average. Even the rentals and the properties are expensive. The prices of homes are high because of the facilities you receive while living in this city. This city is safe, but the crime rate is 1 out of 78. That is why you need to secure your property with careful measures. When you protect your home, business, and shop from property crimes, you enjoy the overall satisfaction of living in Englewood. When you invest in NJ's expensive properties, it is only fair that you invest further to keep the property safe.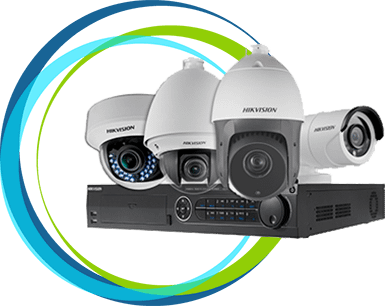 In Englewood and any other city in NJ, we ensure that your residential, commercial, or business space is safe. Hence, we provide top-notch security systems. We install security alarms, cameras, and a two-way communication system to enter your property, only authorized persons such as your family and friends. We also set up an access control system in your residential and commercial properties for your convenience and protection. If you are looking for further information on installing a security system, you can directly contact us and talk to a representative.
Alarm and Access Control System
Security alarms can thwart any robbery or burglary attempt on your property. For instance, if an intruder is trying to break into your home, the alarm will inform the local police department immediately so that they can quickly make their way to your property and apprehend the perpetrator. Security alarm can also help you with other emergencies such as water overflow, fire, etc. For that, you need to choose one of the top brands with high sensitivity and disaster detection feature. Below, you will find some of the top brands that we offer:
Access control can help you keep uninvited guests off your property. For instance, you can configure facial recognition, key fobs, fingerprints, and codes. This way, only authorized people can enter the premises. We will install the system according to your needs and budget. Below, you will find some brands for the best access control system:
Security cameras are an essential layer of security for your residential, commercial, or business property. With cameras, you can view who enters your property anytime you want. Furthermore, if you find anything suspicious, you can report it to the police department with proof. We offer different types of security cameras for your requirement. For instance, you can install hidden cameras, thermal cameras, night vision cameras, etc. You can call us for high-quality security camera installation that aligns with your needs. We can install a new camera system or upgrade your old one. Here are some of the brands we deal with:
Intercom works as a traffic filter. You can identify visitors before letting them in your property. This system also includes video cameras depending on what features you want to include. With security cameras, you can also watch people who want to enter your house in real-time. Here are some brands that we trust and install for our clients' security needs: