Get a Free Quote for Residential Security System Installation Today!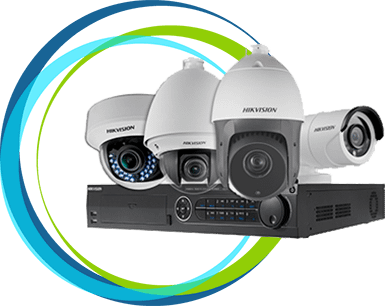 Newark is one of the expensive cities in New Jersey. However, as the property rates are higher, this city offers various amenities for a comfortable lifestyle—that includes many entertainment options, such as unique restaurants and art scenes, along with excellent job opportunities. Despite the higher standard of residential, commercial, and business properties, you are still at risk of falling victim to property crimes. Nonetheless, you can protect your homes and businesses by installing the best security cameras, intercom, and alarms.
We offer you a variety of top-notch brands for security cameras and alarms for your house. This ensures that your house is entirely secure. You can contact us to find more information about how we can maximize your house's security through cameras and an access control system.
Security Camera in Newark
Installing security cameras will allow you to monitor your property when you are inside and away from your home. With any unusual activities or theft attempt, you can immediately contact the nearest police division. This can save you from property crime. Contact us to install new security cameras or update your old connections to new and advanced ones.
We have security cameras with unique features. Examples include thermal cameras, which can help identify the thermal movement of humans and animals on your property. Furthermore, you can also place hidden cameras to catch thieves red-handed without them knowing that you are monitoring the premises. To view your home's surroundings and inside during night time, you can install night vision cameras. You can choose from options such as Infrared security cameras, vandal-proof security cameras, Pan-tilt zoom cameras, and nanny cameras. We have security cameras from top camera manufacturing companies such as:
Alarm and Access Control System in Newark
We also install alarms so that you can get alerts and respond before any loss every time someone tries to break into your property. The alarm system also protects you from gas leakage, fire, water overflow, and any other emergency condition. We install highly sensitive fire and burglar alarms in commercial, business, and residential locations. Here are some brands we trust and install:
We also install an access control system with advanced features such as face recognition, key fobs, fingerprints, and codes. Although the access control system we offer is budget-friendly, you need to pay extra for every additional feature. Here are some brands we use for our clients:
Intercom Services in Newark
By installing a top-notch intercom system, you can protect your property from untrustworthy people. This service works as a filtering system. When a person visits you, they can only enter your property after speaking to you through an audio system. You can also choose from other intercom security options such as audio and video intercom. Furthermore, you do not have to walk to the door whenever someone comes at the door. You can speak to them and press the button to let them in if you want. Otherwise, the door won't open. We can also provide wireless cameras, IP cameras, and CCTV cameras, depending on your requirement. If you want a new connection or upgrade an old one, call us, and we will guide you through.
Security Camera
Average rating:
5 reviews
Sep 30, 2021
Security Camera NY was amazing!
A companion of mine living in Newark suggested them to me. I called them and got dazzled by the administrations that they gave for the establishment of security cameras. Too helpful and a delight to work with! Very great administrations which are an exemption in a seriously populated locale. 10/10
Sep 10, 2021
The crew from the security camera NY was simply incredibly legit, dedicated, and dependable and I would absolutely call him again for various establishments in my place of business. I can remain here and make a whole book regarding how unprecedented my experience was with Security Camera NY in Newark. 5 stars from my side.
Aug 19, 2021
My mom had an intercom installed by Security Camera NY in her new home in East Village and we couldn't be more satisfied. The class and standard of the system and installation was just beyond expectations. I give them all stars.
Aug 6, 2021
Security Camera NY offered great support, from the price to the installation everything was simple. The installers in Newark were proficient and fixed each of the 24 cameras and gear in 1 day.