Security Camera West Village
Get a Free Quote for Residential Security System Installation Today!

Amidst New York's busy and noisy life, West Village gives a quiet, peaceful, and clean environment. With small tree-lined streets and no traffic, West village is the epitome of nature's serene beauty in New York. West village gives the feeling of a European-style pre-war neighborhood. But the neighborhood is anything but old fashioned. Interestingly it is the birthplace for gay community rights. There are a lot of artists, eccentric young people and likewise.
But living in West Village is anything but cheap. Especially buying a nice apartment or investing in a property is something you will think about twice in West Village. But if you can, you will find that living in West Village is worth its cost. But even in the most peaceful environment, you cannot guarantee your safety and security. Especially when residence and property have cost you here so much, you would not want to risk the security just for the sake of some amount of money. Contact us and get the best security camera installation services in West Village.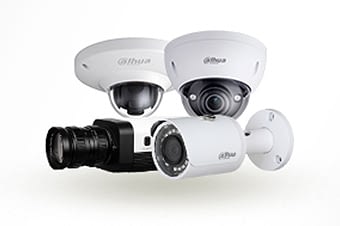 Security Cameras Installation
Without security cameras, you cannot ensure the safety of your premises. Installing security cameras in your property in West Village has several benefits.
Digital IP Camera. Our digital IP cameras can be integrated with your smartphone system through an app and enable you to monitor and check your place form anywhere in the world.
Night Vision Camera. You stay worry-free when leaving your residence or property alone at night with our night vision camera. Night vision camera is specially designed to help you view your premises in the dark. Combined with infrared technology, night vision cameras can detect and reveal any intruder in the dark.
Vandal-Proof Camera. Our special vandal-proof cameras resist any vandal and harsh weather conditions. The lens is made of thick and sturdy material with a dome-shaped camera head covered with a protective layer.
Intercom System Installation
Secure your door entrances with our intercom system. By integrating protocols for video and audio correspondence, the user has the luxury to not be present at the door physically to let someone in or out. Moreover, pioneering technology allows you to connect the intercom system with your smart phone as well. This affords the convenience of operating the intercom system from anywhere in your house/office.
Alarm System Installation
If you are looking for an alarm system with advanced functionality and premium design, your wait is over. Maximize your security by incorporating security cameras with alarm system. You can view live or past recordings on your smartphone, laptop, tablet, or computer for monitoring. With our wide range of alarm systems chose the one that suits your need best. Our alarm systems are custom build according to your needs.
Security Camera
Average rating:
6 reviews
Feb 17, 2019
Any individual who is searching for an upstanding business with character to have gone to their home and have their access control system and intercom installation will be astonished by their polished skill. Security Camera NY is just an amazing company I found in West Village. Extraordinary staff, incredible work, extraordinary company.
Feb 11, 2019
Proficient, considerate, clean. This is the second time I've used services of Security Camera NY for installation of HD surveillance cameras and I got impressed. To convey such an elevated level of services over a multi-year time frame with all extraordinary faculty exhibits to me that this is a well-run company.
Thumbs up!
Jan 18, 2019
I have an office in the West Village and Security Camera NY did the installation of 4 security cameras. Staff worked admirably, showed up as they committed. All the members were all well-mannered and proficient and the costs were reasonable. My building owner even enlisted him to install the security system in the lounge. Extremely pleasant to work with them.
Jan 16, 2019
It was an awesome and speedy security and alarm system installation for our new home in Village West. The cameras for security were HD and had a great result. Security Camera NY scheduled my appointment, got the work done, also fixed up the openings from the mounts. They have made me their customer forever. It's a very much overseen company. I would happily have them hired again.