Get a Free Quote for Residential Security System Installation Today!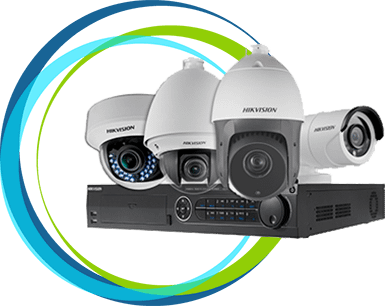 Prices for properties in Fort Lee are 101 percent higher than in other cities in the United States on average. Living in Fort Lee is a great experience as this city comes in the 8th best place to live in Bergen County. As Fort Lee provides various amenities, the cost and standard of living are higher. Hence, you must secure your property. State-of-the-art security measures can keep your property safe from property crimes in Fort Lee. When a burglar is aware that you have a high quality and advanced security system, they will not dare to mess around your property.
We help property owners in Fort Lee by installing a suitable security system in their business, residential, and commercial spaces. Furthermore, our team of experts will ensure that every corner of your house is safe from burglar or intruder. We install security cameras, intercoms, access control tools, and alarms for the security of properties in Fort Lee. For assistance and queries about maximizing your security, you can contact us to speak to a representative.
Installation of Intercom Services
With a proper and high-quality intercom system, you can filter the traffic that enters your property. Your visitors will have to identify themselves through a two-way audio communication device before you let them in. This device will keep intruders away. Another benefit of this system is that you do not have to go to the door to open it whenever someone arrives at the door. You can identify the visitor and open the door with the press of a button. You can include a video facility to view the person at your door. We can install a new security system or upgrade the existing one to increase your property's security level. Here are some of the top brands that we offer:
Installation of Security Camera
We also install security cameras for monitoring purposes. You can visualize the surroundings and inside of your home from your mobile device, regardless of your location. We have a variety of features for the security cameras. For instance, you can install vandal-proof cameras to protect your security system against harsh weather or install night vision cameras for night view. Furthermore, you can install thermal cameras, hidden cameras, infrared cameras, and many others. We have the following top-notch brands for you:
Installation of Alarm and Access Control System
Security and disaster alarms will alert you whenever there is an emergency in your commercial, residential, or business building. Instead of alerting any break-ins, these alarms also protect you from fire and water disasters. Security alarms can alert the nearest police department in case of an intruder so that the burglar fails in their attempt. Here are some of the brands we offer:
We also install an access control system so that you can monitor your home security through a control panel. This system also includes facial recognition, fingerprints, codes, and key fobs features that you can choose depending on your budget. Some top brands for an access control system are: