Security Camera Pelham Gardens
Get a Free Quote for Residential Security System Installation Today!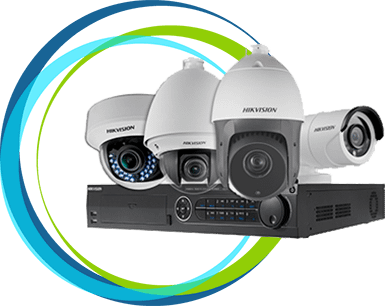 If you move to Pelham Gardens, you can enjoy a blend of urban and suburban living. The number of parks, coffee shops, restaurants, and bars is some of the reasons many families prefer to living in this neighborhood. According to residents, this area is built on family and community values. This area is peaceful yet has great nightlife. Furthermore, it connects you with nature through Botanical Gardens and Bronx Zoo. When it comes to safety and security, experts rated this place a B-. Therefore, it is important that residential and commercial property owners protect their assets using proper security systems.
Security Camera NY is a choice for many smart residents because they prefer high-quality systems. Get in touch with our team for security camera installation. Apart from new installation, we repair and upgrade security systems with older devices.

Security Camera Installation Services
Residents at Pelham Gardens deter crime and prevent vandalism by installing a state-of-the-art security camera system. These security cameras capture every movement taking place at your home. But for a security system to perform well, it's essential to hire professional security camera installation services. Services such as Security Camera NY develop a security plan and install cameras to cover every part of the home. That way, you can monitor and record movement in every corner and see it from your computer and mobile device. Other than residential facilities, security cameras also protect commercial premises in several ways. Surveillance cameras can record customer and employee movement. It also allows business owners to keep an eye on the premises after business hours. From detecting culprits to protecting crucial documents, a security camera is a beneficial system.
Are you interested in installing a high-quality security system in your home and office? Give us a call, and we'll send our team of experts to your doorstep for installation straight away. We will integrate the security system with your mobile devices, so you get updates on suspicious movement. Already have a security camera system that doesn't work? Our experts will repair & upgrade your security system and protect your home while keeping the installation costs within your budget. We offer the following camera types in Pelham Garden:
Intercom Installation Services
Want to be more careful about who's entering your property? Intercom installation is a suitable decision in this case. An intercom system empowers homeowners to control foot traffic in their homes. By installing this system, you can prevent unwanted individuals from barging into your home. Want to install a new intercom system or repair & upgrade your existing system? Get in touch with our team and discuss appropriate options with our experts. Here at Security Camera NY, we install different types of systems with advanced features such as biometric systems, facial recognition, and card reader. So, contact us now to protect your home from unwanted traffic. Choose from the following intercom types:
Alarm System Installation Services
You can find various alarm types with advanced features on the market. But the extensive range of products is why many Pelham Gardens residents find it difficult to make a decision. Once you consult with professional security system installation services, you can choose a suitable option. Here at Security Camera NY, we have professionals with extensive experience on your team. They can determine a specific type of alarm system for each settings. We have a variety of options, such as pet-immune motion sensors, fire and carbon monoxide monitoring, panic button, and burglar sensor. Want to make an optimal choice and fully protect your home from fire and other disasters? Give us a call. We will install a new system or repair & upgrade the existing one to ensure maximum security.