Security Camera for Residential Buildings
Get a Free Quote for Residential Security System Installation Today!
How to Secure Residential Buildings
Security for residential areas is vital for a peaceful and safe life. To ensure the safety of your residential buildings, contact us to get a top-notch security system with IP cameras that have high-quality HD image and video calling options. We offer a wide range of special features, including video chat, zoom in cameras, vandal-proof camera, alarm system, and monitoring through smartphone integration.
Residential Buildings Security Camera
Our security cameras system for your residential building offer a wide range of solutions
Digital IP Camera
IP or Internet Protocol digital camera is designed for surveillance of outdoor and indoor places. It offers many benefits over using a CCTV camera. You can send share and receive data easily through IP camera. The picture quality and resolution of IP camera are of high quality and incomparable to that of a CCTV camera. Other cameras with additional features and advantages include:
PTZ Cameras: Pan tilt zoom camera that is highly rotational and provides a wide lens.
Night vision Camera: For easy viewing and monitoring at the night time.
Vandalproof Camera: Protects the camera from vandal and harsh weather conditions
Nanny Camera: Hidden camera to install in places where you don't want others to see that they are under surveillance.
Benefits of Security Cameras for Residential Buildings and Private Property
Residential buildings, home apartments, and private properties require proper security through security surveillance camera system. Here are the benefits of installing our security camera system for your home:
Easy Installation and Maintenace:
Our wireless security cameras are easy to install. You can easily install an IP camera wherever you wish to without any hassle of cable cords and the power tools. Since IP cameras do not need any cords or extension, not only the installation but the maintenance is also easy and cheap.
Monitor the Surroundings:
Our video surveillance system allows you to monitor the neighborhood and keep your residents safe. Especially if you have a rental apartment building, you will gain your tenants' trust, and they will know that their building is safe under the surveillance.
When you install a camera at the entrance of your apartment or residential building, it will prevent your home or property from intrusion and can discourage any act of vandalism or robbery.
HD Quality Images:
Our IP cameras provide high definition image and resolution to give you a clear picture of any person or a vehicle's license plate. You can also zoom in to the live camera recording. If someone tries to break in or cause damage to your property, you will have a clear picture of them that you can show to the police.
Security Camera Integration With Smartphones:
You can monitor and check the entrances of your property with your smartphone. Our security camera system for residential areas allow you to integrate your smartphone with the security system through an app. You do not have to check your monitor or laptop to see the areas where you have placed security cameras. With your smartphone, you can view your place from anywhere in the world. All you need is an internet connection.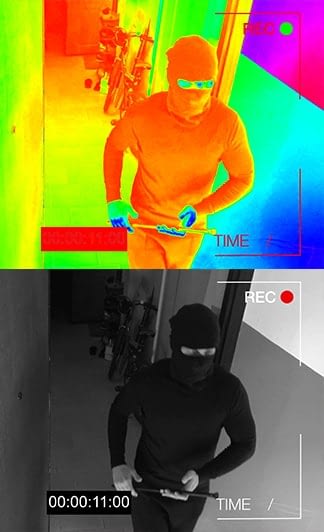 Our IP cameras are integrated by NVR ( Network Video Recorder) that allows you to view and broadcast any footage, at any time, and in any part of the world.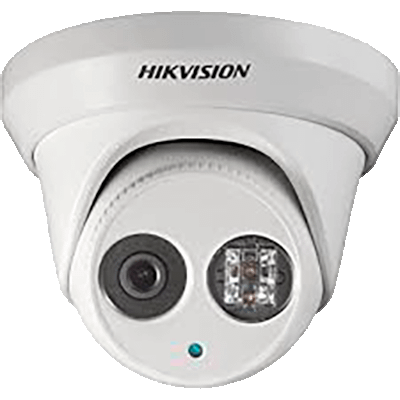 Things to Consider Before Installing Security Cameras
There are certain factors you should keep in mind before installing security cameras in your residential property:
Outdoor Damages:
Outdoor security cameras for residential buildings and houses have many advantages. However, they are prone to vandalism. Make sure that your outdoor security camera is vandal proof, so that it can easily capture any attempt to cause damage to your property.
Privacy:
You have to consider the privacy of your tenants when installing cameras in multi-tenant apartment buildings. The privacy of your tenant or any resident should not be compromised in any regard. Make sure to keep the tenant's door out of the view of the security camera.