Get a Free Quote for Residential Security System Installation Today!

One of the most vibrant neighborhoods of NYC, Chelsea lies on the Southwest side of Midtown Manhattan. Chelsea has everything form nightlife and art culture to shopping and recreational areas. It has gorgeous apartments and great schools, making it a great place to live with your family.
The trendy area of Manhattan has the top restaurants, booming art scenes, and many Instagramable spots. Not only this, but Chelsea is full of residential buildings and commercial apartments with a high market value. Other than luxury commercial buildings and designer brands, it also a plethora of vintage and thrift spots.
Your residence, business, or property in the trendiest neighborhood of NYC holds a great value. There is no way you want to compromise on its safety and security. Hence, you should contact the best security camera installation services in Chelsea.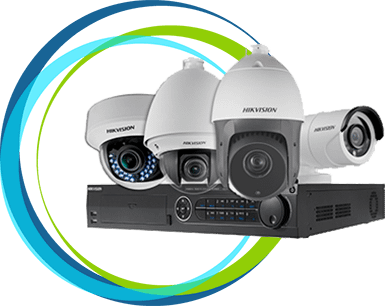 Security Cameras Installation
Protect your residence, property, or business by installing a security camera. The digital cameras have IP (internet protocol) technology that receives and sends data through a computer. You can integrate your digital IP camera to your smartphone and monitor your premises from anywhere in the world, provided you have an internet connection. Other cameras in the range include:
Nanny (hidden) camera
Infrared camera
Night vision camera
Pan tilt zoom or PTZ camera
Vandal-proof camera


Intercom System Installation
Intercoms are crucial for securing the entrances of your house, office, or commercial building. Intercoms work as a filtering system for who are allowed to enter a home or business. You can customize or upgrade your intercom with sophisticated security features like access control.
Alarm System Installation
Our unique alarm systems bring smart intelligence and easy to use hardware to the realm of video surveillance technology. We customize the alarm system to match your security needs. Maximize the security by adding premium features to your alarm systems, like motion sensors and smoke detectors. Alarm features include:
Mobile App
Remote arm and disarm
Send a silent alarm/panic alert
Emails, texts and video alerts
Live/Playback inside & outside
Security Camera
Average rating:
5 reviews
Apr 24, 2019
Security Camera NY installed a security system (outdoor cameras, indoor cameras, and recorder) for my restaurant in 2017. The system got no issue until now when one of the cameras stopped working. They sent a technician and he fixed it without any problems. The technician was completely knowledgeable and does his work mindfully and productively
Mar 11, 2019
Security Camera NY is an uncommon feathered company in the current business market. They're dedicated, noteworthy, and capable. Because of my uncertainty and unexpected issues, I couldn't finish the installation of cameras, alarm systems, and intercom to my building in time. But the crew did an amazing job at a reasonable cost. All things considered, I can't suggest any other company with more energy. Thumbs up!
Feb 18, 2019
I had an incredible experience with Security Camera NY in Manhattan, Chelsea. The crew was extremely educational and given all the data we required. The customer care was receptive to our inquiries and sets aside the effort to help. We had a little glitch with our alarm installation which was sifted through rapidly. Much obliged for the outstanding service.
Jan 18, 2019
When I moved to Chelsea I bought the home security camera system from Security Camera NY 2 years back along with intercom installation. The installment of the system was finished perfectly and it started working within a couple of hours. The crew did a review of my home to be certain that each powerless passageway was fitted with an alert. Everything was simply extraordinary, I highly recommend them for the best of their services.