Get a Free Quote for Residential Security System Installation Today!
309 Moffat St, Brooklyn, NY, 11237
Brooklyn is one of the trendiest, most expensive, and also the safest areas of New York. However, in some of the urban neighborhoods of Brooklyn, you cannot ensure your safety and protection one hundred percent. To get the best security solutions in Brooklyn, contact us. From security cameras to intercom systems and alarms to access control, we have everything. We provide security solutions at the best prices without compromising on the quality.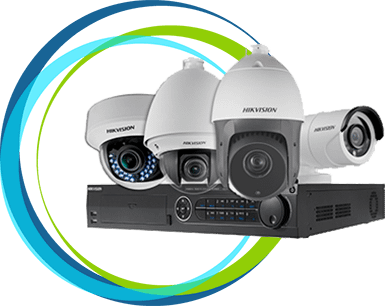 Security Camera Installation
Security cameras are crucial for every facility. Our security cameras are best for home, business, and commercial settings. We feature all types of security cameras for your safety and protection. You can choose to get CCTV cameras or IP (Internet Protocol) cameras.
Not only do we provide easy monitoring and 24/7 surveillance, but we also ensure that your security system remains safe. Our vandal-proof cameras are tough against any damage from the trespasser, weather, or other external factors. No one can damage the vandal-proof cameras we install. Other security cameras we provide include nanny cameras, night vision cameras, PTZ cameras, Hidden cameras, and Infrared cameras.
With our surveillance camera, you can ensure that your loved ones remain safe. If you are a business owner, installing security cameras can help you monitor and ensure your staff's safety. If you have stored goods worth millions, you must not keep your warehouses without a security camera.
We install security and surveillance cameras of the following brands.
Intercom Installation Services
Intercom secures your facility, as you can see who is outside and grant or deny them access as per your security or wish. Intercom systems provide security and convenience. You don't have to go out to open the door every time you have a visitor. With just a click of a button, you can let your visitor or guest in or not allow them at all.
If you get our services for intercom installation, you can get alerts even when you aren't in your home. Our intercom system can send alerts to your smartphone every time someone rings the bell. This way, you can ensure the safety of your loved ones and know who visited your house in your absence.
The following are the brands of intercom we install.
Access Control and Alarm System Installation
While security cameras let you view and monitor your indoor and outdoor surroundings, they can't alert you in case of potential danger or an emergency. The same goes for the intercom as it only allows the communication between the visitor and host. Your security system is incomplete without an alarm system. With our alarm systems, you can stay relaxed as your home, business, and loved ones are secured.
Burglar alarms and fire alarms are crucial for homes, offices, buildings, stores, or any other commercial or private property. Burglar alarms detect and deter anyone from intruding into your property. Our burglar alarms are sensitive to areas like windows and doors from where someone can intrude into your space. The sensors of the alarm are highly sensitive and give instant alerts to your smartphone and personal devices.
Regardless of how safe you keep your property, there is always a chance of a fire breakout. Our fire alarms have sensors highly sensitive to smoke, heat, carbon monoxide, and other gasses. The alarm starts ringing and sends alerts to your personal device when there is a danger of catching fire. Our alarms systems are quick to respond, so you have enough time to extinguish the source of fire before it breaks out.
Access control may seem like a premium security feature, but it is crucial to businesses and smart homes. Installing access control brings convenience and security with sophistication. Businesses have used lock and key system for a long time, but they are outdated now. Unlike lock and key systems, access control is more efficient, quicker, and safer.
We provide access control options at a reasonable price. Contact us to know more about our access control for your place.
We build customized alarms according to your needs to improve your security system. We also use
From simple to biometric access control, these are the brands we use.
Average rating:
5 reviews
Apr 22, 2019
Security Camera NY is very reliable and extremely proficient! The price quote was just reasonable and their client assistance was quick and helping. They successfully installed 12 cameras and an alarm system in my home on very short notice. Highly Recommended!
Apr 18, 2019
Security Camera NY was extremely useful and simple to converse with all through the whole procedure of installation of intercom and cameras. We just moved to central park, Manhattan and didn't have the foggiest idea what we required, however, he guided us through all the possible places. They were adaptable to our changing schedule. I will 100% use them again and definitely recommend for any individual who needs an expert camera & intercom installation services.
Apr 8, 2019
Amazing service and truly sensible evaluating sense of requirements! Security Camera NY introduced different surveillance cameras and an alarm system for my independent small new start-up. When I required assistance a half year later, they responded to me back immediately with an immense response. Manhattan definitely has an awesome service of camera & alarm installation.
Happy to recommend it!
Mar 8, 2019
I had a fabulous experience working with this company and his staff on a multi-location venture including my newly opened restaurant and recently purchased home in Manhattan. Their work was staggeringly productive and intensive, and their correspondence all through the procedure (all the way to continuous help) was magnificent. I would prescribe and anticipate working with them again later on!