Security Camera City Island
Get a Free Quote for Residential Security System Installation Today!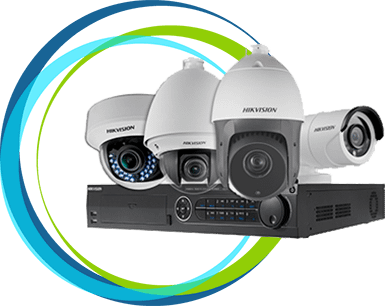 City Island is a great place to live if you prefer small-town living. The community in this neighborhood is strong, and the residents make it an even better place to live. This place is nice and safe for families, especially if you have a robust security system in your home. Once you survey the location, you will realize that many residents prefer a security camera system to protect their homes. This is despite the neighborhood having better security and safety than Locust Point and Pelham Gardens. After all, residents ranked it a ranked B+.
If you want to install a high-quality security system in your home, you can contact Security Camera NY. We have an expert team to help you with a new installation. Furthermore, our professionals can repair & upgrade your existing system introducing a new and advanced feature to your security. Want to learn more about how we can help protect your property in City Island? Read this article carefully.
Security Camera Installation Services
Many City Island's residents protect their homes, offices, and industries with a security camera system. They trust Security Camera NY for these services. If you are looking for security camera installation, get in touch with our team. Our highly-trained professionals know the best points to install cameras so you can monitor every corner of your home.
With our state-of-the-art security system, you can view your home on your mobile devices while you are on the go. As a result, you can report local police when you identify any unwanted activity in your home. Also, if you don't want to install a new camera system but already have a non-functional system, our team can repair and upgrade your system, saving you plenty of dollars. Here are some camera types that you can install on your property to keep an eye on your home and office around the clock:
Intercom Installation Services
Security cameras are essential to protect your home from intruders. But, with intercom installation, you can reduce the foot traffic in your office and home. A robust intercom device works as a filtering system that empowers you to allow trustworthy people into the premise. At Security Camera NY, we have different intercom types based on your requirements. These devices offer features such as voice and facial recognition. We can also repair & upgrade your old intercom system for better security. Here are some options for City Island residents:
Alarm System Installation Services
Since you won't be at home all day, a high-quality alarm system detects any unwanted movement in your home and sends a notification to your mobile device. That way, you can immediately contact local police to check your home for intruders and trespassers. Want to secure your home using a long-lasting and super active alarm system? Give us a call, and we will visit your residential or commercial property for alarm system installation. If you don't want to repair & upgrade an existing alarm system, our professional technicians will take care of it. Here are some alarm types we offer in your neighborhood: