Security Camera New Jersey
Get a Free Quote for Residential Security System Installation Today!
There is no denying that the state of New Jersey is a great place to live. The place has a fantastic reputation for its tourist attractions and fancy neighborhoods. One of the best things about New Jersey is its safe environment where the inhabitants can live peacefully. However, to maintain that safety, the need for stringent security systems is paramount.
That is where we come in! We provide an array of top-class security solutions in New Jersey for both commercial and residential properties. Your safety is our 1st priority, and you can count on our exemplary products to keep you fully secure in your home and office. Be sure to reach out to us today via our website to get our security services.
Our broad array of security products include: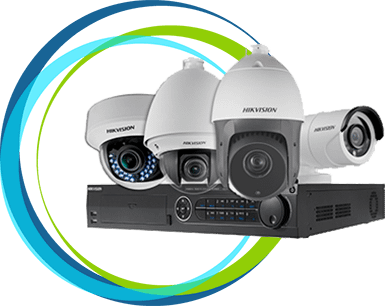 Installation of Security Cameras
One of the biggest segments of our product portfolio is the installation of high-end security cameras. These devices play a critical role in tightening security in all New Jersey neighborhoods. We collaborate with reputed establishments such as ABB, Sony, GeoVision, Axis, and several more that make the top of the line security cameras. In doing so, we make sure our cameras are far ahead of our competition in terms of quality, efficiency, and reliability.
Explore our website to check out our diverse security camera product range. These include products such as Thermal Cameras, Digital IP Cameras, Wireless IP Cameras, Analog Cameras, Bullet Cameras, etc. We are also popular for our Night Vision cameras. This is a great technology to have if you are concerned someone might try to break into your home after dark.
It is true that no security solution is complete without the installation of an effective and modern alarm system. By possessing a state of the art alarm system, you are able to prevent acts of vandalism as much as possible.
Our innovative alarm systems bring smart intelligence and easy to use hardware technology to the landscape of video surveillance technology. By providing alarm system products from companies such as Napco, Honeywell, and 2gig, our solutions do not leave much to be desired! What's more, you can operate any of our alarm systems from your couch without even getting up! How convenient is that?
Check out our site to explore our premium alarm system solutions. By purchasing any one of these, you will considerably upgrade your security system and keep all intruders at bay. Whether you want a fire alarm, a burglar alarm, or standard home security, we have got you covered!
Intercom Solutions and Installations:
Intercom is often the first thing people tend to think of when they wonder about the office and home security. In case you did not know, intercoms solutions act in the capacity of a filtering system. They enable particular individuals to come in. With an efficient intercom system, you have full control over who comes in and goes out of your premises. Thus, installing intercom solutions is extremely advantageous for offices, homes, or any other commercial space. Our New Jersey Intercom Solutions have built a remarkable reputation in the realm of cutting-edge security.
Our intercom solutions include terrific and useful features like Compatibility with PoE (Power over Ethernet), Inter-Room Correspondence, and swift integration with other devices. That makes our products truly one of a kind! Furthermore, if you would like to add other features to your overall intercom system, our people at New Jersey Security Services will be glad to help! Reach out to us for an upgrade or brand new intercom system installation.
Moreover, our finest intercom models are dependable products from well-known global manufacturers of the best security systems. Some of these manufacturers include but are not limited to Rosslare, GeoVision, Virdi, and Dahua. So, visit our website today to check out the best intercom solutions. You can also reach out to one of our representatives at selected retail outlets, who will be glad to assist you with any questions you have.