Security Camera Locust Point
Get a Free Quote for Residential Security System Installation Today!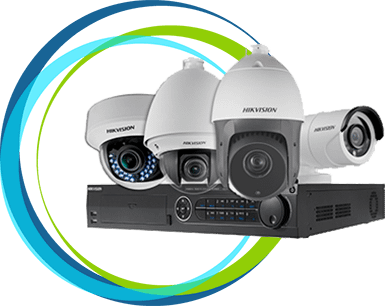 Locust Point, located at the southeastern end of Bronx, is a perfect place for young professionals and entrepreneurs. With numerous opportunities, this area has great attractions, such as parks, coffee shops, restaurants, and bars. While residential property prices are a bit higher, it's all for good reasons. Since residents have all the facilities and benefits nearby, they don't mind paying more for their properties. In addition to high real estate prices, security is a major issue in the area—experts rate this neighborhood B- for safety and security. Therefore, people living in Locust Point prefer security camera installation. Many residents consult Security Camera NY for high-quality protection. Other than a camera system, we also offer intercom and alarm systems to Locust Point's residents. If you live in the neighborhood and have security concerns, you are at the right place. Here's how our professional teams help residents install new security services or repair and upgrade their existing ones.

Security Camera Installation Services
A security camera system is a safety measure that many Locust Point residents prefer for their residential and commercial properties. If you have security concerns and want to assure maximum security and surveillance, give us a call. At Security Camera NY, we determine the best security system for our customers and integrate it with the latest technology. Our expert team can also connect security camera feed with your computer and mobile devices.
Our security camera installation process includes proper inspection in which professionals determine the best locations for cameras. After inspection, they come up with the best security plan. So even when you are away from home, you can keep an eye on your property. Want to repair and upgrade your existing camera system? Get in touch with our team to choose between various options. Also, our highly qualified team helps determine the best security camera types for your residential and commercial area. Here are some popular options that we offer:
Intercom Installation Services
Intercom installation protects the entrance of your home, commercial building, and office. An intercom filters incoming foot traffic to prevent unwanted personnel from entering the premises. This way, only authorized personnel can enter your facility. Want to install a new system or repair & upgrade your existing one? Give us a call, and we'll send a professional team to your doorstep for immediate installation. We have different intercom types and features. Here are some types, so you get the idea about our services:
Alarm System Installation Services
Security alarm system installation is an essential feature of a robust security system. With this system, you can detect any unauthorized individuals and trespassers in your facility. But, with so many different alarm types, choosing the best one can be a challenge. Not for us, though. Here at Security Camera NY, we have an expert team with the skills and knowledge to help you make a proper decision. Our team will understand your needs and requirements before choosing an optimal system. Here are some alarm types that you can choose from: