Get a Free Quote for Residential Security System Installation Today!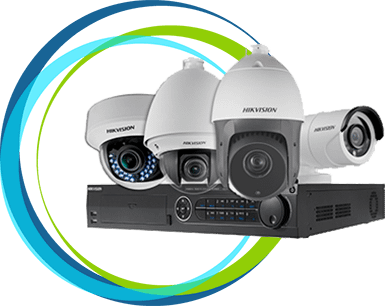 Bed Stuy is a fantastic place with a rich culture. They have museums, parks, and amazing nightlife. If you are a foodie and enjoy parties, Bed Stuy is an amazing neighborhood for you. The food and culture in this region are extremely diverse. When it comes to recreational activities, there's a lot you can do. For instance, you can take your family to Herbert Von King Park, one of the oldest parks in Brooklyn. Even though this neighborhood is the best place to settle down with your family, you still need to protect your home. Many people living in Bed Stuy prefer security camera installation to secure their homes from internal and external threats. Whether you are out enjoying the day with your family or sitting on your couch sipping your morning coffee, installing a proper security system will give you peace of mind. Looking for a reliable security service provider in Bed Stuy? Give us a call, and we will help secure your home.
Camera Installation Services
Security camera installation is the best way to protect your business, home, and other properties from external and internal threats. You can consult with our professional team and seek advice to strengthen your home security. We install high-quality cameras with IP technology. This advanced device connects your home security cameras with smartphones and monitors. If you already have a security system in your home, you can contact us, and our team will repair & upgrade the system. Other than live monitoring, you can also check previous recordings and use them as evidence. Many homeowners are installing our security camera system for protection from threats and increasing their home value. Below you will find some camera types that we offer:
Intercom Installation Services
We also help with intercom installation. This device works as a filtering system that protects your home from external threats. Numerous intercom types are available, many of which have advanced features. If you want to install a reliable system to secure your home, you can contact us and talk with our experts. They will explain how we install, repair, and upgrade the intercom system with perfection. Our intercom system includes various features such as access control and fingerprinting. Also, installing this system in your workplace will keep unwanted people away from your property. Furthermore, it includes a screen that helps you monitor your home's exterior. It helps you visualize the exterior situation as well as keep an eye on your children while they play outside.
Our Alarm System Installation Services
The first benefit of installing an alarm system is that you get alerts as soon as there is any movement in your home. Besides intruders, alarm system installation also protects your home from environmental disasters, including flooding, fire, and water damage. Moreover, advanced featured alarm systems include motion sensors and energy-saving features. This system manages the light and AC system, reducing your electricity costs. If you want to learn more about the alarm types and features, we offer in Bed Stuy, give us a call.