Security Camera Fair Lawn
Get a Free Quote for Residential Security System Installation Today!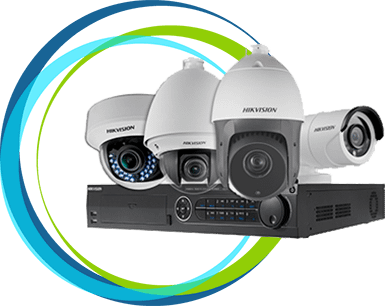 Living in Fair Lawn is a fantastic experience. If you live in this city, you will love the suburban feel. Most residents in this city have their own house, despite the high property prices. While owning an expensive house is a good investment in cities such as Fair Lawn, it is also essential to protect your house from theft and vandalism. You need to ensure maximum protection for your commercial, residential, and business property. Installing security systems will not only protect your property from theft but also keep burglars away from your house.
We help you with the installation of security cameras and alarms for your residential or commercial property. We can install access control devices, alarms, and intercoms. You can contact our office to schedule an installation for an advanced security system. We have the best security alarms, cameras, and intercoms in New Jersey. Call us and find more about how to increase the security level of your property in Fair Lawn
Installation of Security Camera
Security cameras are the first layer of protection for your home. We can install security cameras on your property if you have never installed one. Moreover, if you already have security cameras around your house, you might need an upgrade. We have a variety of security cameras with advanced technology and different features.
For instance, if you want to check if someone is breaking into your property at night, you can use a night vision camera. You are curious that weather conditions can damage your security cameras. You need robust and tough cameras such as vandal-proof cameras and protect your security cameras from any damage. You can choose numerous options from such as Thermal camera, Infrared camera, hidden camera, etc. We also have top-notch brands for security cameras such as Sony, Pelco, Samsung, Dahua, and many more.
Installation of Intercom Services
An intercom system is a convenient filtering system that allows you to control who can enter your property. We can install intercom systems in different properties, including homes, shops, and offices. Many intercom systems also enable you to view while you talk to the visitor. Another benefit of this system is that you do not have to open the door by physically going to the door. We install state-of-the-art intercom systems that align with your security needs. We can install new connections and also upgrade and add additional features to existing connections. Here are some of the top brands that we offer:
Installation of Alarm and Access Control System
Alarms are an essential aspect of your home or office security. The alarm system protects you from burglary or intruder and secures you from emergencies such as water overflow or fire. In Fair Lawn, an alarm system is crucial for business and residential areas. We make sure that your property is secure from burglary, and your precious assets don't suffer any damage during an emergency. That is why we install a high-quality alarm system by top-notch brands such as:
You also need a secure and budget-friendly access control system. This control system will help you manage security features from a control panel. You can also enable advanced features such as facial recognition, fingerprints, codes, and key fobs. Here are some brands that you install: