Security Camera Fair Lawn
Get a Free Quote for Residential Security System Installation Today!

Fair Lawn is one of the most populous areas in New Jersey. It is full of amazing opportunities and natural beauty. However, what good is all this beauty if you do not have security for yourself or your loved ones? It is exactly why you need the best security system to help you and your loved ones stay safe and happy.
We are a reputable company when it comes to getting the best security camera or other security systems for your buildings. You can reach out to us for various security essentials like an intercom, an alarm installation, or a simple security camera to double-check your security. We would be more than happy to help.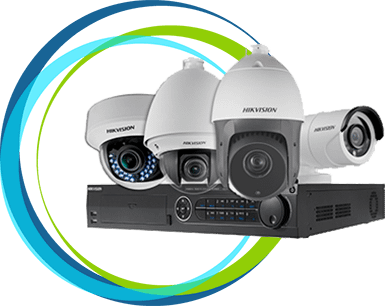 Security Camera Installation
We at Security Camera NY fully understand that security cameras are an absolute necessity for our customers. Therefore, we bring the best security camera installation options for you to choose from.
We have one of the widest varieties of camera options for you to choose from. Some popular mentions include night cameras, infrared cameras, vandal-proof cameras, Digital IP cameras outdoor security cameras, hidden cameras, etc.
Our cameras are of the highest quality and made by leading companies such as Samsung and Geo Vision.
Digital Cameras
Our digital Cameras or IP address cameras are ideal for surveillance as they can send and receive data from the internet unlike the Closed-Circuit Television Cameras (CCTV). It might sound similar to a webcam but it qualifies as a digital camera as you can access it directly over an internet connection.
Vandal Camera
Everyone hates seeing their cameras get damaged due to weather conditions or environmental damage. Therefore, we at Security Camera NY offer vandal Cameras. It is a camera similar to the digital one, with a dome-shaped cover to provide an additional layer of protection against these hazards.
The camera only has a durable lens out that is ideal for long-term surveillance. You can also keep the lens inside the dome layer. It is also important to know that the camera has a rotating head, providing you with max surveillance area.
PTZ Camera
The Pan-Tilt-Zoom Cameras are another popular camera option that we offer at Security Camera NY. These PTZ cameras are capable of much more than a standard camera. They can move in various directions with their remote movement. They also provide zoom control to their installers, allowing them to view videos in higher quality and detail.
You can also access the latest models via your home computers. You can also time them to rotate at a specific time or enable random rotation to get constant updates. These cameras have all their wiring essentials packed in a metal box allowing longer protection from damage.
Night Vision Cameras
The infrared cameras are perhaps the most popular ones used for security purposes. These cameras use night vision and infrared, which makes them ideal for security purposes. You might not be able to see the bright light that floods the area, but it still exists. The IR cameras can see this ray, which allows them to see even in pitch black.
Video Recorders
The Digital Video Recorder or DVR is a popular camera. These DVRs allow users to digitally record videos and organize them by date sizes and camera. You can reach out to us if you want 4, 8, 16, 32 and 64 channel video recorders. Our experts will help you set it up in no time. All of these options help you pick the right video recorder for your needs.
We also have some of the leading brands with us, which ensure quality and sustenance. These include, Dahua, HikVision, Samsung, Sony, Pelko, Geo Vision, Flir and AXIS. You can check these on our website now!
Intercom Installation Services
Installing an intercom system into your homes and offices is the easiest way of taking your home security to the next level. We offer the best intercom installation options to ensure the best options for you. We have various intercom options for you so that you can get one for yourself regardless of your budget. We will help you whether you want the intercom for a single-family house or a multi-apartment building.
Struggling with security? Get your first Intercom Systems today!
We offer a wide variety of options for our customers with our intercom system options. You can get audio only to video to digital intercoms. This way you can speak to guests and control these intercoms from your home anywhere anytime. We also have the best custom installation options for our customers. Following are some of the most popular choices from our customers.
Our prime intercom brands include ABB Aiphone Comelit, Leedan, ButterflyMx, and Door Bird. This means that you get the widest selection of intercom systems each time you ask Security Camera NY to assist you.
Security Alarm System Installation In Fair Lawn New Jersey
Put an end to all your security concerns with our professional Security Alarm systems. Our alarm systems are the best pick for you if you wish to stay safe round the clock. We help install these alarm systems in the most professional manner possible. Our security alarm installations will give you the surety of being in safe hands. All our security alarm systems also have easy access and support on all mobile and tablet devices. The alarm systems will let you keep an eye on the place of your choice without a problem. We excel at designing the best alarm systems for your houses and business. You can add glass break sensors, door sensors and motion detectors to ensure that you and your close ones are safe even when they are alone.
If you think this is not enough security, you can go for smoke detectors to add an additional layer of security for your alarm system installations. We also provide remote control, so that you can be in charge no matter where you are.
Having control over your property security no matter where you are is no less than a bliss. We, at Security Camera NY offer the best solution for anyone looking for access control systems. We can help you preserve your properties and keep unwanted guests out for as long as you want. All you need to do is hand the control of your properties to us and we ensure you that you won't have to worry about it ever again. Following are some of the options that you get with our access control systems.
Biometric System
The biometric systems allow you to add your fingerprints to the database by placing your finger on it. You can other user's fingerprints as well to ensure that they have access to the building only. The system runs these fingerprints through the complete database each time someone accesses the rooms. The biometric systems are available in two different kinds.
Finger Print
Every person has their own unique fingerprint and the fingerprint biometric system uses fingerprint data as a reference for people who try and enter. The chances of an error in this system are very unlikely which makes it the perfect fit for your next security measure.
Retinal Scan
If you want to ensure you take a step ahead and make sure that no one accesses your building without your permission; try going for a retinal scan. The retinal scan takes pictures of your retina and stores them in the database. Each time a user tries to get in, the system runs the scan throughout the data base allowing access only if the retina matches the database fully. It is the easiest way of ensuring that your building has maximum security and no chance of unwanted breaches.
Facial Recognition
People have different faces and you may have seen people unlock their phones with their faces. However, our facial recognition technology at Security Camera allows you to do the same without needing anything else. You need to feed in your facial prints and data into it in the beginning. You can also choose to add other people, who you want to grant access to. It is a great way to ensure that you get the best security layers over your building.
Card Readers
Card readers are a classic modern security measure that lets users enter and exit only through a special key Card. The system owners grant these virtual keys to other users, ensuring they have the access to get in and out of the rooms at will. However, remember that these systems prohibit you from movement without the key cards.
The butterfly intercom is another popular product at Security Camera NY. The Butterfly intercom allows you to have full control over the entry and exit of your homes. You can install these intercoms two-way (one inside the building and the other outside). The system allows users to communicate to the outside without needing to go out.
You can also choose to add video and audio support to the intercom for "intercommunication". These systems are equally useful for residential and commercial buildings. It is a great way to let you decide whom you want in your home.
You can also add this amazing system to a multi-apartment building and make sure that things stay safe throughout the process. Many users also install the butterfly intercom system in the industries for maximum control.
Have you spent thousands of dollars trying to keep a doorman to help you filter out unwanted people? Well, those days are over because the virtual doorman from Security Camera NY is just what you need to end all your door troubles. This system allows you to govern who gets to enter your houses. It doesn't matter if you have a lot of visitors, guests or packages because the virtual doorman is just the solution you need to end your troubles. When a person presses the button for the doorman, a live video feed goes to the operator. The operator collects necessary information and then decides whether or not to let the visitor in.
The operator then notifies the residents about the package arrival. Residents and the operators can view the whole process through video cameras ensuring their safety. The virtual doorman service also comes with backup power, which ensures you have security even when the power is out. It is the safest solution for everyone.
The virtual doorman system also lets you shut the building down immediately in case of an emergency. The building is then unlocked only after the owner's permission. You can also use the allotted key guard to move in and out of the building for a safer and better result.
Unlike traditional doorman, the system also lets the operator keep the package safely until the residents return. This way, all the packages safely reach the owners on time.