Commercial Alarm System Installation
Security Camera NY - the best solution for your residential or commercial security needs.
Get a Free Quote for Alarm Installation Today!
Features Typically Found with Commercial Alarm Systems
Those who own a commercial piece of property are just as much in need of a quality alarm system as any other property owner. However, because of the size of the property, it is not always clear just what the owners should be looking for when it comes to the features of their system. The truth is that it can vary, and you want to talk with professionals like us, who can provide commercial alarm system installation for properties just like yours. Take a closer look at what these commercial systems will typically offer.
When it comes to alarm systems, there are typically sensor systems that can be placed on all of the areas of entrance to the property, such as a front and back doors. In some cases, there might even be alarms on certain interior doors, or there could even be access control systems that are added to those locations.
The alarm systems in a commercial property could be wired or wireless, as both are high-quality and valid options. The wireless systems tend to have more flexibility, and they will install more quickly because wires do not have to be placed throughout the building. Some of the alarm systems might have motion detectors in some of the areas of the property. These could be on all of the time, or they could be set after a certain time of day. There are a number of options, and the ones that are chosen will generally depend on the type of business that you own.
Typically, when one of the alarms is set off and triggered, the system will send out an alert. That alert will generally be sent to the monitoring company, and it could also be sent to the property owner, or whoever is in charge of the security system. The authorities can be notified as well, typically through the monitoring company.
In many cases, commercial properties will also make sure of camera systems that are added to the alarm systems. This can provide another level of security that can often dissuade people who see the cameras, and it can provide footage that could be used by the police if needed.
When choosing an alarm system for a commercial property, it is important to work with those who can provide a custom solution that will meet your specific needs. Those who are looking for a system for a retail shopping mall will have different needs from those who need a system for a convenience store or an apartment complex, for example. Always be sure to get the elements and features needed to provide your property with the best possible security.
In addition to security from robbers and intruders, there are also systems that can be used to help protect a property from other issues, such as fire. Many commercial properties are required to have certain types of systems in place to keep those who are at the property safe. Make sure you know the requirements in your area, and that the installation company can provide what you need.
Consider the type of commercial property you are trying to secure and be sure that the system that is being chosen can provide the full coverage that is required for safety.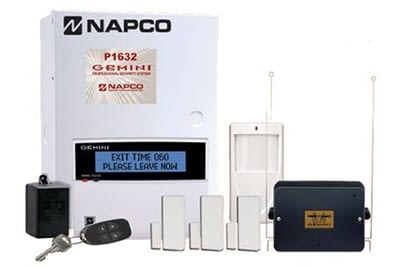 The Difference Between Residential and Commercial Alarm Systems
Even though the basic systems will have quite a few similarities in how they work and the types of features that they can offer, there are still some differences between these systems. One of the biggest differences is the fact that commercial properties will generally be larger, and they will often have needs that are more complex than a residential property.
Having a quality commercial alarm system installation will help to ensure that a property is provided with the security it needs in today's world. There are a number of options and systems available today, and it is important to consider exactly what your property needs rather than choosing a standard, cookie cutter solution for security.