Get a Free Quote for Residential Security System Installation Today!

If you live in Tenafly, you are probably aware that properties in residential areas are fairly expensive. When you live in this city, you have easy access to various amenities, such as parks, restaurants, and coffee shops. However, as the houses and shops are expensive, and the lifestyle is moderate, there are many property crimes. When you invest in an expensive property, you should skip installing a security system in your house.
Here at Security Cameras, NY, we ensure that every home in Tenafly is safe from theft and robbery. That is the reason we install security cameras and alarms for residential and commercial properties. Furthermore, we also install an intercom and access control system for residents' convenience. The brands and the security systems we provide are the best in New Jersey. To learn more, you can contact us and talk to our representative, who will guide you on increasing your house's security.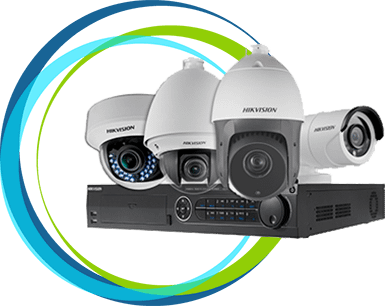 Security cameras are essential when you have concerns about your property's security. Proper security camera installation can help you monitor the surroundings and inside of your home. We install high-quality security cameras, depending on your needs. We can also upgrade your old security camera system to increase security levels.
We have security cameras with a variety of features. For instance, you can install our night vision cameras to identify a human or animal on the property. You can install thermal security cameras for nighttime monitoring. If you want to learn more about other cameras such as hidden cameras, vandal-proof cameras, infrared cameras, etc., contact us for further information. We have security cameras of brands with credibility in the industry such as Pelco, Geovision, Samsung, Axis, and many others.
A sound quality intercom system enables you to filter the traffic in and out of your property. This system only allows people you trust, such as your family, friends, employees, colleagues, etc. When someone visits you, they will ring the bell so that you can view it on the screen and talk to the person. You can install this system for commercial, business, and residential property. Furthermore, you can also choose the features you want to add to your intercom system. We can install new connections and also upgrade your old connections to maximize the security of your property. Here are some brands that we offer:
Alarm and Access Control System
The security alarm is essential to alert you when a burglar is trying to break-in. Furthermore, security alarms also help you detect fires, water overflow, or any other emergencies. We have the best quality security system with numerous features and functionality. Furthermore, the sensors we use for the alarm system is highly sensitive. Here are some of the top brands for alarm that we install:
We also install an access control system to secure your homes, business, and store. This system is only accessible to trustworthy people, such as family members. It includes fingerprints, key fobs and codes, and facial recognition. We will install the system depending on your requirement and budget. Here are some top brands with a high-quality access control system that we offer: