Security Camera Jersey City
Get a Free Quote for Residential Security System Installation Today!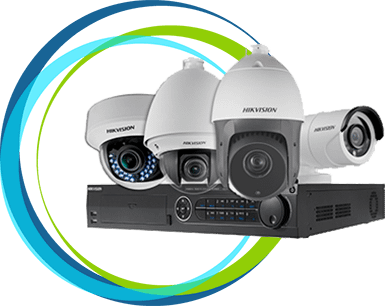 The property rates in Jersey City are higher than the average property rates in the United States. Although houses are expensive in this city, there are increasing rates of property crimes. If you live in this area, you might be aware of how the city has inadequate security. However, you can install a high quality and effective security and alarm system to keep burglars away from your house and protect your assets. Many residents are installing a proper access control system and intercom to maximize security.
We help Jersey City residents with security cameras and alarm systems from reputed brands. After installing the security system in your house, you can monitor your home from anywhere you want. We will also make sure that your property has maximum protection while making regular upgrades to your system whenever necessary. You can give us a call if you are interested in securing your home.
Install Security Cameras in Jersey City
You can install security cameras surrounding your home to identify and report the intruder before it is too late. We install new connections of security cameras and upgrade the old cameras to security cameras with new features. There are various options for security cameras you can choose.
For instance, if you want to monitor your property against intruders and burglars during night time, you can install night vision security cameras. You can opt to install cameras with thermal detection or Vandal-proof cameras as these cameras have a weather-resistant design. There are various other options that you can choose from, such as pan-tilt-zoom, infrared cameras, hidden cameras, or nanny cameras. We have top-notch brands such as Hikvision, Dahua, Flir, or Geovision.
Install Intercom Services in Jersey City
Intercom helps filter out people who can visit your property. When someone arrives at your door, you can communicate with them through an audio system. Furthermore, you can also view them through a camera for confirmation. You can install intercom security systems in your commercial, office, and residential spaces. However, you need to make sure to choose a high-quality brand that offers various features. Here are some of the brands that we are offering:
Intercom allows two-way communication and maintains security in your property. We allow you to choose features according to your requirements, such as a mobile intercom system, which can help you connect to your intercom through your mobile when you are away from your home. You can call us for further information, install the new system, or upgrade the existing one.
Install Alarm and Access Control System in Jersey City
Every home in Jersey City should install an alarm system as this system protects you from burglary and enables security from fire and any other disaster. An alarm can alert you of a fire breakout and any other emergency. However, the fire security systems we offer include multiple functions and features for your residential, commercial, and business spaces. We have highly sensitive systems that provide instant alerts.
Moreover, the access control systems we offer in Jersey City provide maximum security. They're budget-friendly options that offer various features such as facial recognition, fingerprints, codes, and other functions through a control panel. Here are the brands that we offer for access control system: